Colombia Peacock Bass & Bahia Solano 2023 & New Fly Fishing Costa Rica Website
Dear friends and fellow fly fishers,

It's been a wild year so far, and we are thrilled to bring you some of the greatest jungle and inshore Pacific fisheries the world has to offer. One word – Colombia!
Our scope in Colombia grows each season, and we've been busy planning amazing opportunities for hosted trips in 2023. Whether you dream of massive peacock bass deep in a virgin tannic river, or run-and-gun fishing for tuna, snapper, and marlin along an untouched coastline, we have you covered.
We are also in the midst of preparing for another nearly fully booked season in Costa Rica's Jungle Tarpon Reserve. The rains have started to fall, which means the tarpon are starting to stage for their annual migration. We are tingling with the anticipation of throwing bugs to these magnificent fish in a few short weeks. And of course with the season come some familiar faces as well as many new ones, all hoping to make their tarpon dreams come true. If you aren't one of them, we welcome you with open arms!
Finally, we've used some of our limited down time to launch a new website. We welcome you to check out the new Fly Fishing Costa Rica site, where you can explore all the great fishing opportunities this country has to offer. www.flyfishingcostarica.com
Tight lines and safe travels,
Tom Enderlin & the Release Fly Travel/Fly Fishing Costa Rica team
---
Rio Mataven – Colombia's Top Peacock Bass River
Every year we are fortunate enough to host several expeditions into Colombia's Rio Mataven, and 2023 is no exception. What makes this year even more special is that we are slowly helping the Piaroa communities convert this mighty river to fly only. This important change follows several large-scale training events in collaboration with Yellowdog's Community & Conservation Foundation, Costa, and Yeti. We have shown them the art, sustainability, and effectiveness of fly fishing for peacock bass, and we are stoked to help lead the charge towards Colombia's first fly-only peacock bass river!

As part of this important change, we have locked in the best weeks of the 2023 season for our fly clients to enjoy. We welcome you to come with us to experience the river that year after year breaks world records with truly massive peacocks. This past season, a 91 cm monster tied the IGFA all-tackle length world record, and a week later an even more impressive 93 cm fish came to hand only to be released without submission due to the angler not having an official measuring device.
Film Project – But Apjo
v
We have spent the last 3 seasons working on generating hugely story-based content about this amazing river and the indigenous Piaroa people who call it home. The amazing fishing footage is just the tip of the iceberg on this legendary story. We are busy in post production, and hope to launch the film to the world sometime in 2023. See what all the hype is about on the Rio Mataven!
Expert Host & Guide Teams
Each of our weeks will be a collaboration between the newly trained Piaroa indigenous guides, our local Colombian partner's all star guides, and some of the industry's best international guides/anglers from Release Fly Travel and Los Locos in Magdalena Bay, Mexico. It goes without saying that you will be in the very best hands.

We are hosting 4 expeditions in January-March 2023, and the weeks we have locked in are the very best of the season. Prime water levels will all but guarantee shots at record-smashing Speckled (Cichla temensis) and Mariposa (Cichla orinocensis) peacock bass.
Best Weeks of the Season
JANUARY 27 – FEBRUARY 5, 2023
FEBRUARY 17 – 26, 2023
FEBRUARY 24 – MARCH 5, 2023
MARCH 3 – 12, 2023

These weeks will sell fast. If interested, contact us right away!
Don't miss out on this incredible opportunity to fly fish one of the world's most intact rivers for giant peacock bass, payara, piranha, and an array of other tropical exotics!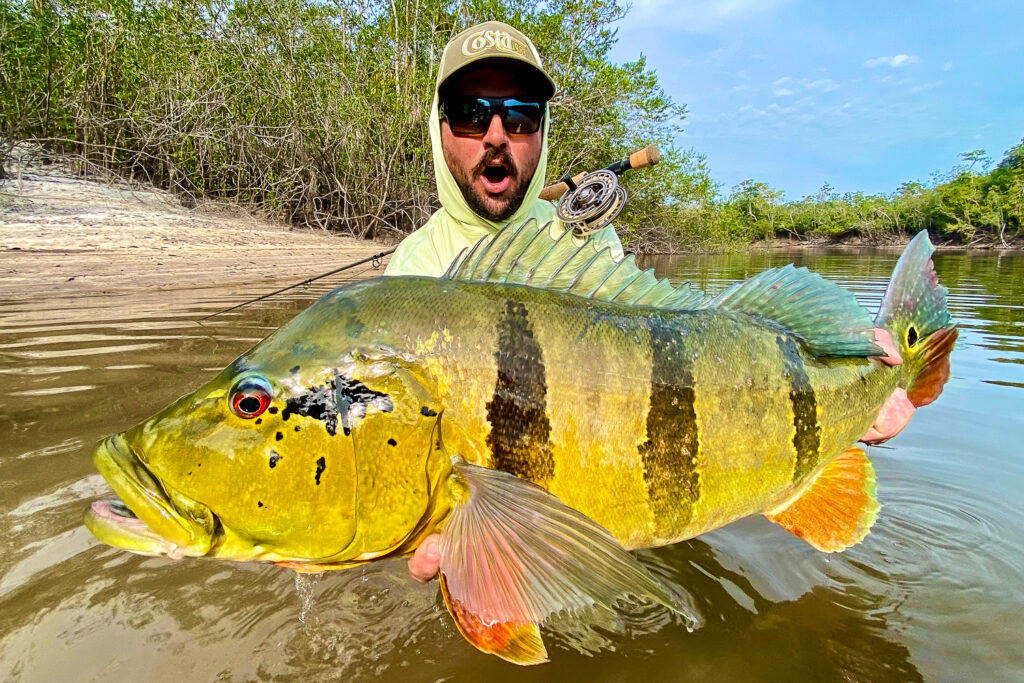 ---
Bahia Solano – Insane Inshore Fly & Spin Fishing
Whispers of Colombia's wild virgin Pacific coast have grown each year, and we finally managed to carve out a prime week to immerse ourselves in the action. The rumors are more than true, and fishing blew us away.

Tuna, tuna and more tuna. Giant cubera, mullet and green bar snapper. Black marlin and sails. And the list goes on. Needless to say, species diversity and lack of commercial pressure makes this one of the world's finest inshore fisheries.

We will be hosting several fly and spin/popping weeks in 2023. Join us in one of the world's last lightly touched fisheries in pursuit of tuna, billfish, snapper, roosters, and MUCH MUCH MORE!

Specific dates have yet to be defined, but we are thinking of doing a combination peacock bass – Pacific coast trip in February as well as a few stand alone trips to coincide with the annual sardina migrations in early April.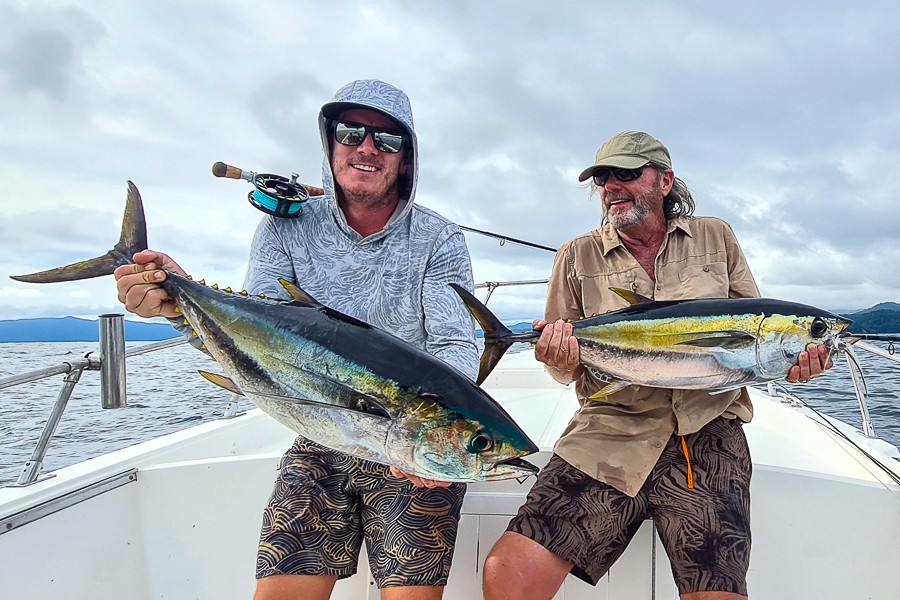 ---
Learn All About Fly Fishing Costa Rica in New Website
We are beyond stoked to share our new website with the world! Surf on over to learn all about our company and the diverse programs we offer in Costa Rica. Hopefully your next trip in Costa Rica involves a fly fishing adventure with us. And should you know someone with a trip to Costa Rica planned or in the planning stages, please forward this site to them. We are excited to help share the many great fishing opportunities Costa Rica has to offer with you.