Hands-On Learning with the Ocean's Most Powerful Fish
Even before Ernest Hemingway graphically depicted the struggle to subdue one of the most iconic gamefish in the history of sport angling, marlin and other billfish have sparked the imagination of anglers around the world. No fish heralds more respect and awe then the legendary blue marlin, and locking into a hot marlin on fly can be one of the greatest thrills of a fly angler's career as well as the definition of the very apex of our sport. And due to special manmade structures known as FADs, Costa Rica is hands down the best place in the world for fly anglers seeking an encounter with such an awe-inspiring fish.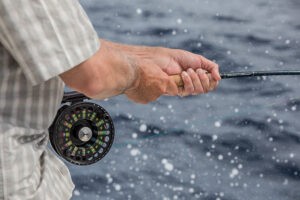 When a group of pioneering bluewater anglers created the first FAD (fish aggregating device) strategically placed on a seamount off the coast of Costa Rica, they had no idea what it would do for fly fishing for marlin. A FAD is a long steel cable secured to the bottom with a large weight and rising to about 100′ below the ocean's surface. The top of the FAD has a large cluster of flags and other materials, and this in effect creates artificial structure. In the open ocean, even a small floating piece of driftwood can have an abundance of life, and FADs prove to be incredible at bringing in such life in epic proportions. Staggering numbers of baitfish, small tuna, squid, and other ocean inhabitants take residence in no time, and where there is a multitude of prey apex predators like marlin are very close behind – and by marlin standards the numbers are mind blowing.
FISHING

Marlin Fly Fishing in Costa Rica

Due to such extraordinary concentrations of billfish this is without a doubt the world's best destination for targeting a grand slam on fly, and anglers will encounter many blues throughout the expedition with potential for sailfish and striped marlin mixed in. Targeting the prime season as well as new moons is your best shot for truly outstanding fishing. The numbers speak for themselves, and when the fishing heats up boats can get shots at 20+ marlin per day or more!

If watching a massive blue marlin or lite-up Pacific sailfish smash your popper less then 20' from the transom and proceed to rip off hundreds of yards of line in less than a heartbeat is a dream you wish to relinquish, then this adventure is for you.
SEASON

Marlin Season in Costa Rica
LODGING & FOOD

Food & Lodging on Your Blue Marlin Trip

Due to the distance offshore (50-100+ miles) this is a true expedition. Our marlin expeditions use a small fleet of fly ready sportfish vessels which double as comfortable and safe motherships to bring small groups of anglers into the heat of the action. Days are spent trolling up billfish for the fly, and at night we gather for dinner and relaxing before returning to our respective bunks. Please keep in mind we are sharing a small space in the middle of the ocean – living conditions are utilitarian and anglers will be roughing it slightly, but the truly incredible fishing all around makes it all worthwhile.

That said, we always use a very comfortable accommodation option the first night(s) to prepare for our trip, and of course the last night(s) to recover from our time offshore. These expeditions can be combined with any of our other single and multi-day adventures to truly experience all the great diversity Costa Rica offers to fly anglers.
LEARNING AT CAMP

Marlin Camp Fly Fishing School

Our 'Marlin Camp' Billfish School program is designed for any skill level, from experienced marlin fly anglers to total beginners. We will share what we have learned from countless days chasing billfish around Central America. Learn in a very hands on way how to prepare for the bite, set up an effective spread of teasers, tease the billfish close to the boat, properly present the fly, fighting techniques, release techniques, and much more.

Our small groups ensures each participant has ample shots at raised billfish by limiting group size to 2-4 total. Groups of 2 anglers use a single offshore worthy yacht, and groups of 3-4 use a second offshore worthy yacht. For groups of more than 4 we can use both yachts and even incorporate the use of a large catamaran for evening leisure and sleeping offshore.

The marlin found in this offshore playground are small by marlin standards – 100-300 lbs on average – but the fly equipment called for must be the best and biggest available. 13-15+ weight rods, massive large arbor reels, and plenty of backing.

With our clients in mind, we have partnered with some of the finest tackle, line, and fly manufacturers available to ensure we take the guesswork out of a successful run to the deep. Anglers will be met with rigged and ready equipment we have tried and tested on countless marlin and sailfish at no extra charge.

If you've dreamed of catching blue marlin on the fly, this is a great opportunity to not only tick the species off the bucket list but also learn a great deal along the way about bluewater fly fishing and billfish in general in a relaxed, hands-on, and adventurous setting. Our captains and guides are amongst the world's most experienced, and they look forward to passing the knowledge they've accumulated through years of on the water experience to all our student anglers.
Example Marlin Itinerary Breakdown
*DAY 1 – Arrival in San Jose, Costa Rica (SJO), Option 1) private transport to hotel, lodging in boutique hotel, no meals included, Option 2) afternoon domestic flight to the Osa Peninsula, private transport to hotel, lodging in oceanfront beach resort, no meals included
DAY 2 – Option 1) Private transport to airport, early domestic flight to the Osa Peninsula, private transport to pier where yacht and crew will be waiting, start fishing that morning targeting sails and other pelagics on run out to FADs (offshore ~50-100 miles depending on where the hot bite it), all meals included, sleep aboard vessel, Option 2) private transport to pier where yacht and crew will be waiting, start fishing that morning targeting sails and other pelagics on run out to FADs (offshore ~50-100 miles depending on where the hot bite it), all meals included, sleep aboard vessel
DAY 3 – Wake up offshore, fish around FAD for marlin and other pelagics, all meals included, sleep aboard vessel
DAY 4 – Wake up at FAD, fish all day marlin, all meals included, return to pier that evening, private transport to hotel, , breakfast, lunch and snacks included onboard vessel, dinner not included, lodging in oceanfront beach resort
**DAY 5 – Relaxed morning recovering from your adventure at beachfront hotel with pool, private transport to local airport, afternoon flight to San Jose, breakfast included, lunch and dinner not included, Option 1) private transport to hotel, lodging in boutique hotel, Option 2) departure from Costa Rica
DAY 6 – Private transport to airport, departure from Costa Rica, breakfast included, lunch and dinner not included
*International arrival time to SJO must be before 12PM
**International flight must depart after 7PM
Itinerary Fully Customizable to Match Individual Needs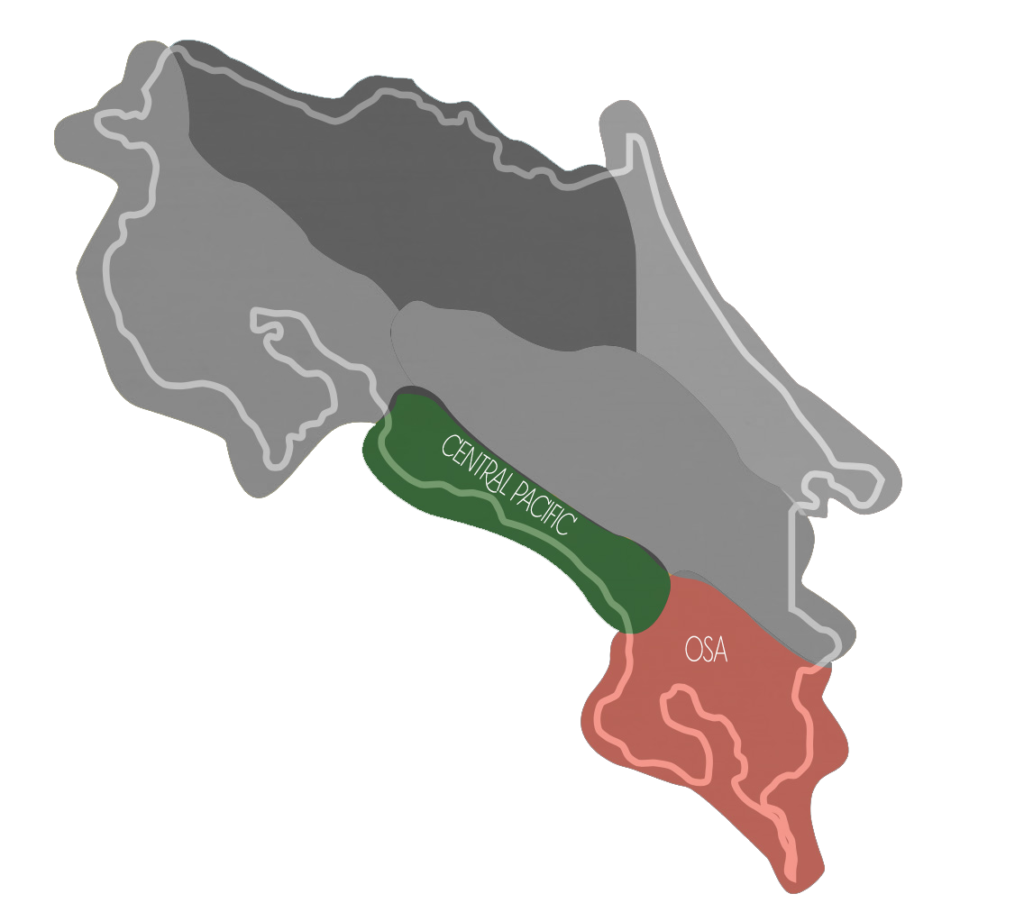 Trips Available in the following region(s):
CENTRAL PACIFIC
OSA