An Array of Wild Tropical Species in the Lowlands of Costa Rica
The rivers crisscrossing the lowland forests of Costa Rica are a hidden gem of fly angling possibilities. Each has its own special characteristics and size, from large fast-moving rapids to small and slow eddying flows, and with that come a host of different species. Machaca hunt fruits and insects from the faster flowing sections, rainbow bass (guapote lagunero) and jaguar guapote ambush prey in the slower and headwater sections, snook make annual migrations into the river systems to pillage an array of baitfish, tepemechín (mountain mullet) race around the rapids, and mojarra cruise the shadowy depths. And because these rivers have such diverse sources, from towering forested volcanoes to tailwater dams, one can find fishable water at almost any time of the year. Many of Costa Rica's amazing rivers and streams can be accessed from major tourism destinations, and these one-day excursions can easily be incorporated into standard vacations around the country. What better way to spice up an already amazing Costa Rican getaway than with a fly fishing exploration targeting exotic new species?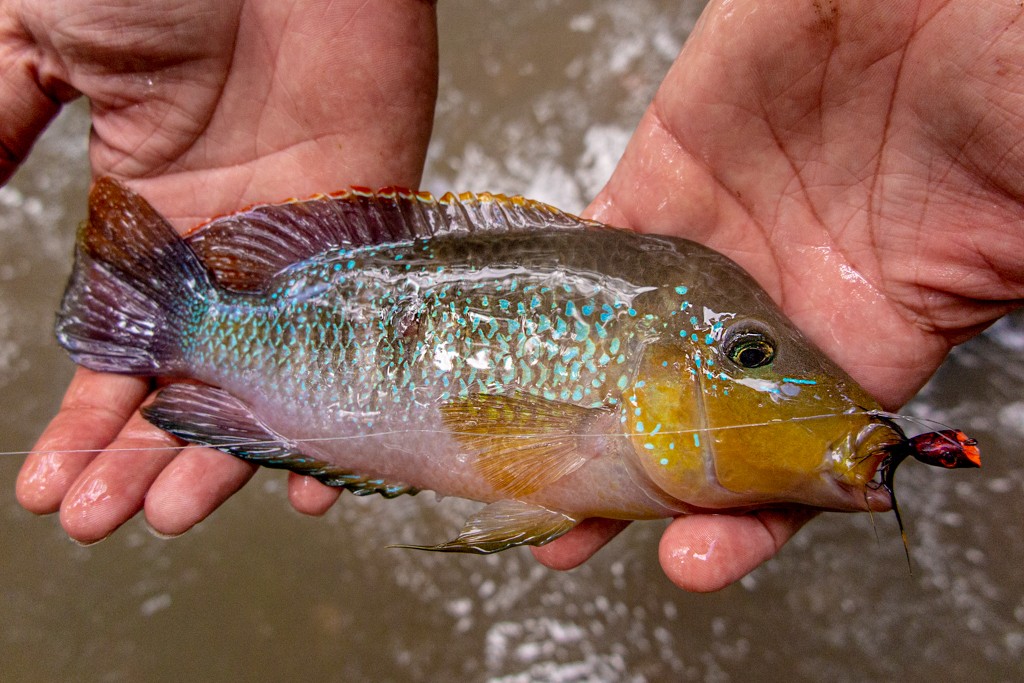 Single Day Adventure Includes:
Full day adventures around the country
Private instruction & guidance
Custom hand-tied flies
Top quality fly fishing equipment – Tenkara & Traditional Fly Equipment Available
Stream-side lunch
Local transportation
Transportation from San Jose & Other Locations Available
Custom Multi-Day Experiences Available
Group Trips, Corporate Team-Building, & Special Events Available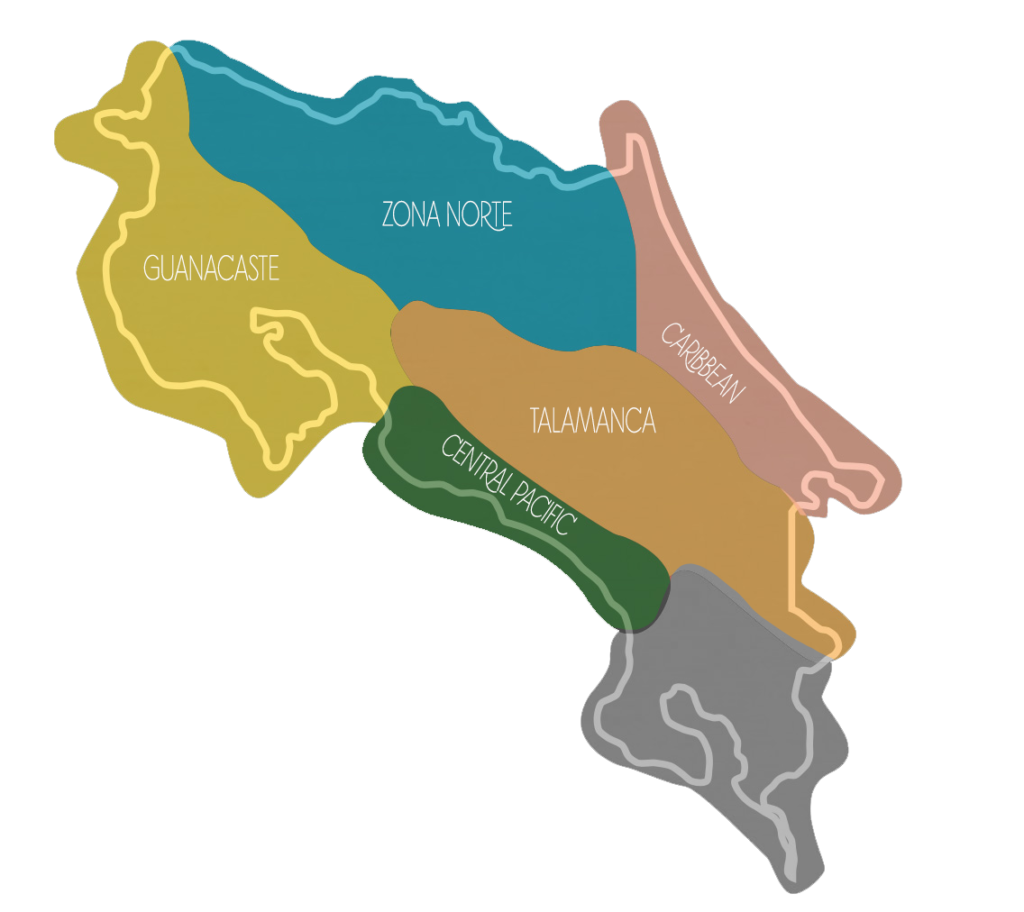 Trips available in the following region(s):
GUANACASTE
ZONA NORTE
CARIBBEAN
CENTRAL PACIFIC
TALAMANCA
What is the Season for Lowland Exotics
---

What to Expect on a Freshwater Diversity Trip
---
These lowland rivers can be fished wet wading or from a whitewater raft. Experiences range from a couple hours to dawn-to-dusk adventures. Rods ranging from 3-8 weight are best to handle just about any of the species one can encounter. Machaca are most often targeted with popper flies, with size and color dependent on the seasonal fruit and flower hatches. Guapote can be fished for with both small poppers and streamers and for snook its mostly a streamer game. Tepemechín and mojarra can be fished with light trout tackle and smaller flies nymphs and poppers. Having an assortment of streamers and poppers in various weights and sizes is best. Flies can be provided and we can also give specific recommendations at time of booking.