Sailfish, Roosterfish, Marlin, and More on Fly
The Pacific Ocean is a vast place. Encompassing over sixty-eight million miles, it holds innumerable species and secrets in its depths. While Costa Rica's Pacific coast is only 631 miles long, every one is packed with fly fishing opportunities for the intrepid angler. Those who wish to explore the tidal sections with a smaller rod will be rewarded with a variety of exotic reef fish, and those seeking exhilaration will find it offshore amongst schools of giant pelagics. But if there's one constant about the Pacific, it's the unpredictability. One never knows when a true monster of the deep will show up. If you're planning a trip to one of the many towns on Costa Rica's Pacific beaches, Fly Fishing Costa Rica can help you plan an incredible fishing experience! Single and multi-day experiences available.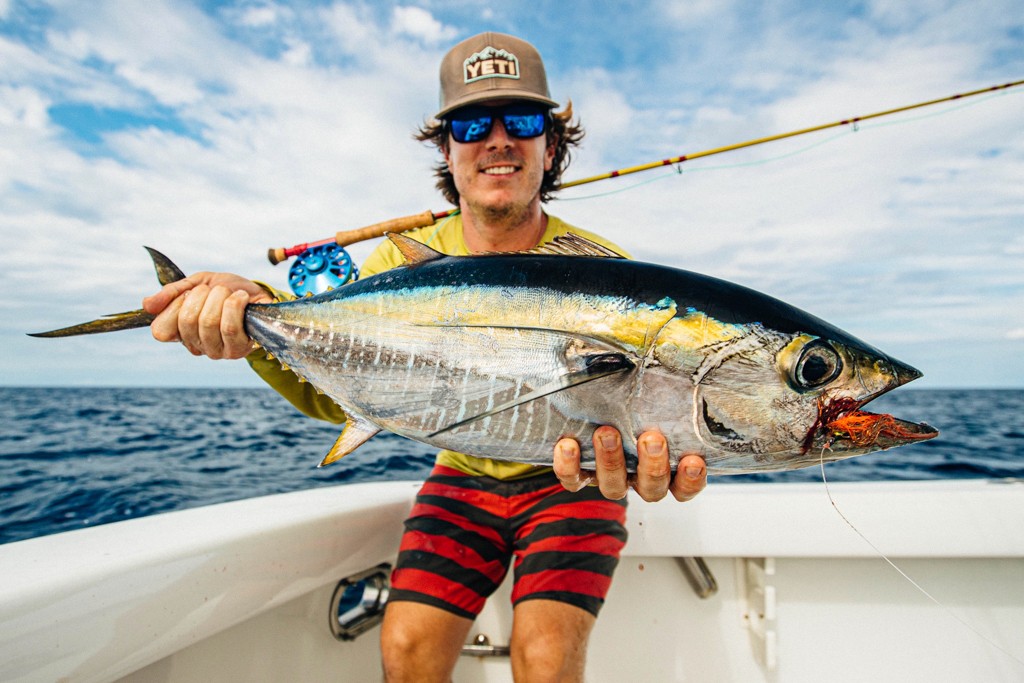 FISHING

Fishing on Costa Rica's Wild Pacific Coast

One of the most enjoyable ways to fish the Pacific is to start small, fishing from shore. 6 to 8 weight rods are the name of the game here, best paired with floating or intermediate lines. Often the only things needed to find success are a handful of clouser minnows and other baitfish imitations. Snook, jacks, and snapper inhabit the rivermouths, and can be fished on foot or from a raft. For fly fishermen who want to hike, exotic species such as cabrilla, squirrelfish, and snapper can be found along the shoreline, hunting around the varied structure. Small skiffs can also effectively fish the mangrove forests and inland bays, where throwing crab and shrimp patterns can attract the attention of various snappers and the elusive golden trevally.

The next rung up the ladder is our incredible inshore fishery. Huge roosterfish, jack crevalle, cubera snapper, and other monsters can also be found inshore, but not always in casting range! While they can be sometimes be caught from the rocks and beaches, a boat seriously increases your chance of success. Bait and switch is a tried and true technique for giant roosterfish on the fly, and throwing poppers over submerged reefs can draw monster snappers from the depths. As one starts targeting larger fish, it's important to step up the game a bit. 10 weight rods are a minimum here, and a strong reel with a smooth drag. The extra power is really appreciated when you're trying to keep an angry leviathan out of the sharp coral or casting a large fly into a stiff ocean breeze!

For the adrenaline junkies, consider heading offshore. At this point, power is paramount. We're talking 12 to 16 weight rods, and make sure your reel has plenty of backing! Schools of yellowfin tuna and sailfish harass bait, and the fly fisherman who's quick with their cast will have ample shots. Tuna will take a number of squid and baitfish patterns in varying sizes, and sailfish love poppers. As the saying goes, any color works, as long as it's pink! And there's always a chance of one of the true giants showing their colors. Striped, black, and blue marlin are found here, and hooking into one of those freight trains is an unforgettable experience!
SEASON
LODGING

Food & Lodging on the Wild Pacific Coast

If you're planning a trip to Costa Rica, Fly Fishing Costa Rica can help suggest locations and hotels that both fit your budget and are the closest to your desired experience. There are fantastic options stretching from the beaches of Guanacaste to the remote Osa Peninsula. For those who have are just looking for a day of fishing, just let us know where you are or will be, and we'll help you get on the water for the day. If you're looking for a full-on excursion, Fly Fishing Costa Rica can help you plan the multi-day trip of a lifetime, traveling the Pacific coast and experiencing all it has to offer. 
Single & Multi-Day Experiences Available
This Trip Can be Combined with Others in Costa Rica to Create an Angling Adventure of the Limetime
Transportation from San Jose & Other Locations Available
Group Trips, Corporate Team-Building, & Special Events Available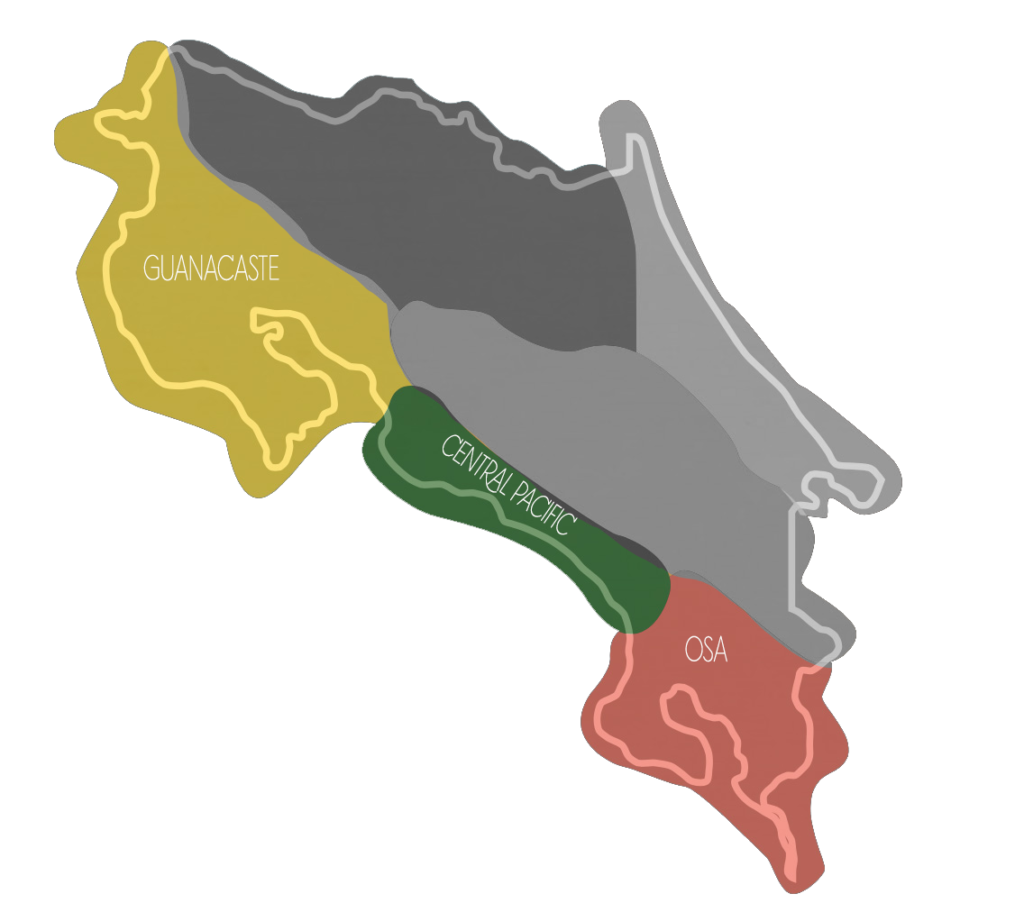 Trips Available in the following region(s):
OSA
CENTRAL PACIFIC
GUANACASTE