WHY A SINGLE DAY FLY FISHING TRIP IS SOMETHING EVERYONE SHOULD CONSIDER WHILE IN COSTA RICA
As traveling fly fishermen, there is nothing more exciting than a long, juicy exploration of a far-flung angling destination. Multiple days increase one's knowledge of a piece of water. It increases opportunities and starts to tell a story. However, it's not always possible to do a multi-day trip. There are times on life's journey when our drive for longer trips plays second fiddle to an array of responsibilities and circumstances. But this doesn't mean you can't get a taste of what Costa Rica has to offer. Getting your toes wet with a single day trip can introduce you to a new fishery, and it can plant a seed for a future extended adventure. We welcome you to explore why we feel that booking a single day fly fishing experience is a must do for basically everyone visiting Costa Rica.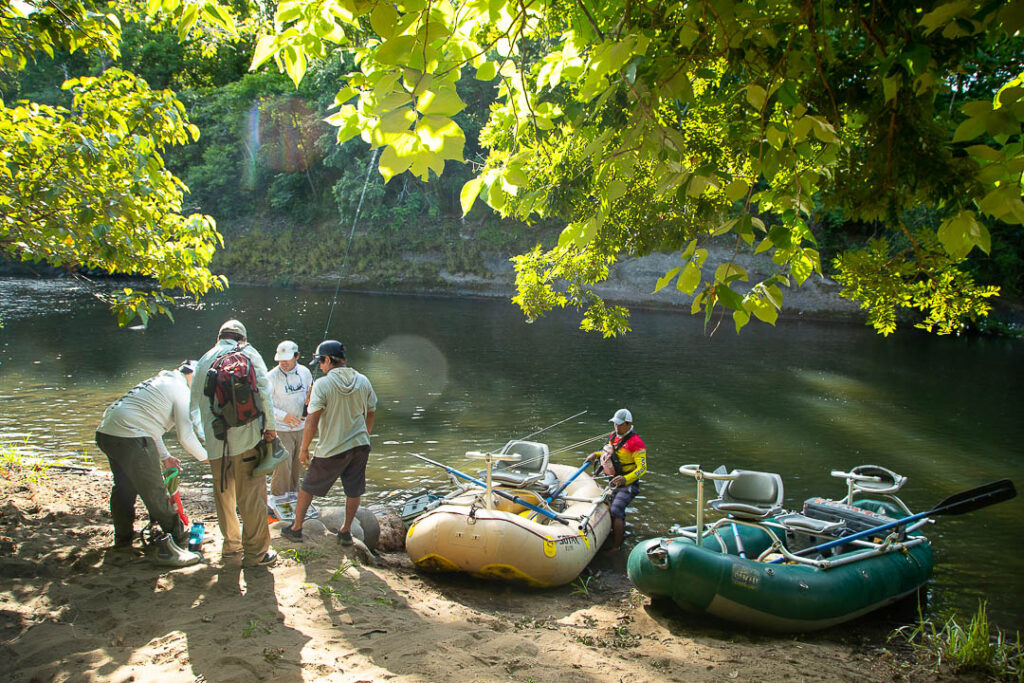 COSTA RICA IS A GREAT PLACE TO LEARN FLY FISHING
Many of us have only recently been exposed to fly fishing. The sport saw a huge increase in interest during the pandemic, and people from all walks of life have started to discover the amazing sport of fly fishing. But learning fly fishing is a long-term process. Knowledge of casting, gear, flies, and all things fishy can take years. But Costa Rica has several fisheries that provide fly anglers with one of the finest opportunities to learn.
Our cloud forest trout rivers are loaded with wild, beautiful rainbow trout. Their eagerness to eat even sloppy presentations means fly fishermen can gain some reward for their efforts. With a few fish to hand, the pressure of catching gives way to the opportunity of learning new things. Whether you are a complete novice or a seasoned pro, we all have some element of our craft that could use a little polishing. And there isn't a better place to get out and hone one's skills than on our trout streams.
Lower down in elevation, machaca float trips provide anglers with yet another terrific learning opportunity. Move over delicate presentations with dry flies. Machaca eat large, rainforest fruit. These ambush hunters want that fruit to fall hard and make a large splash. In order to mimic the noise, anglers must learn to really drive the fly down into the water. Casts are most often no more than the head of the fly line. And machaca can be extremely aggressive when certain fruiting trees are in season. This translates to a great activity for newbies. Imagine combining whitewater rafting through a verdant jungle with action-packed topwater fishing. Overall, we feel that machaca provides the right amount of exotic and approachability to make it a truly great way to improve as a fly fisherman.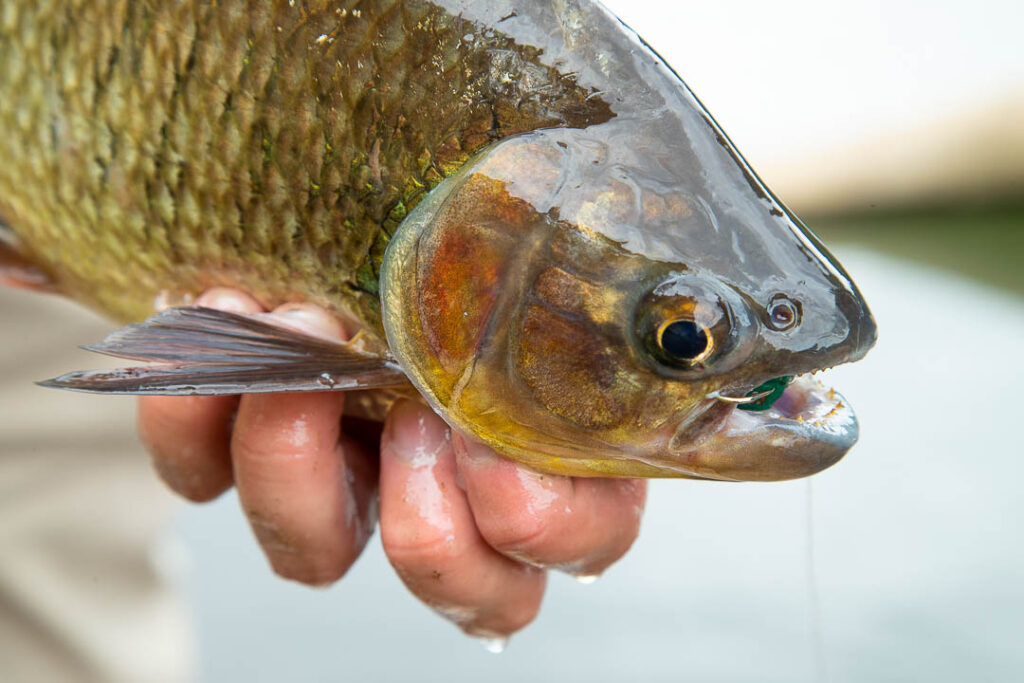 FLY FISHING IS A GREAT ACTIVITY FOR FAMILIES, COUPLES, AND EVEN BUSINESS TRAVELERS
We have told you about some of the great fly fishing learning opportunities Costa Rica has to offer. These "easier" fisheries also provide a terrific opportunity to get your family or significant other exposed to the sport. One of the most daunting aspects of fly fishing is tricking a fish with a fly. And while seasoned anglers may enjoy the challenge of an impossible fish to feed, most newbies – especially younger people and those with zero fishing experience – want some reward to make them feel they are "fishing." The adage "its fishing, not catching" doesn't really apply to your young kids or partner after you've finally convinced them to give fishing a try. And lucky for all involved, both rainbow trout in the cloud forest and float trips for machaca can be great first time experiences. We've had people as young as 3-years-old catch both machaca and trout, and we are seeing an increasing number of couples joining us on the water for a day or two. We've even had our fair share of honeymooners! These two fisheries are truly for everyone, providing the right amount of fishing (we mean catching), nature, adventure and fun to make it a great part of an otherwise wonderful trip to Costa Rica with your family or other loved ones. And worst case scenario, if they truly don't like fly fishing, at least everyone is only roped in for a single day!
And if you are in Costa Rica on business, we know your leisure time in the country will likely be very restricted. The good news is that both fisheries can be reached via a single day trip from San Jose. Combine business with a little bit of pleasure and take home the memories of some of Costa Rica's finest single day fly fishing opportunities. You may even want to bring your client along for a little on-the-water relationship building.
FLY FISHING TRAVEL CAN BE PRICEY, BUT A SINGLE DAY TRIP IS VERY AFFORDABLE
Fly fishing travel to remote destinations or lavish lodges can cost a pretty penny. Not all of us can or are willing to afford these types of trips just to maybe catch a fish or two. Therein is another great reason why a single day trip can be such a great element to incorporate into your Costa Rica itinerary. Single day fly fishing trips are priced competitively with many similar eco tours around the country. There is no need to blow your entire budget on just one tour, and a single day fly fishing trip can be a very affordable way to wet a line. Saltwater and tarpon fishing in Costa Rica remains at a slightly higher in price point, but rainbow trout and machaca single day trips provide just the right amount of bang for the buck.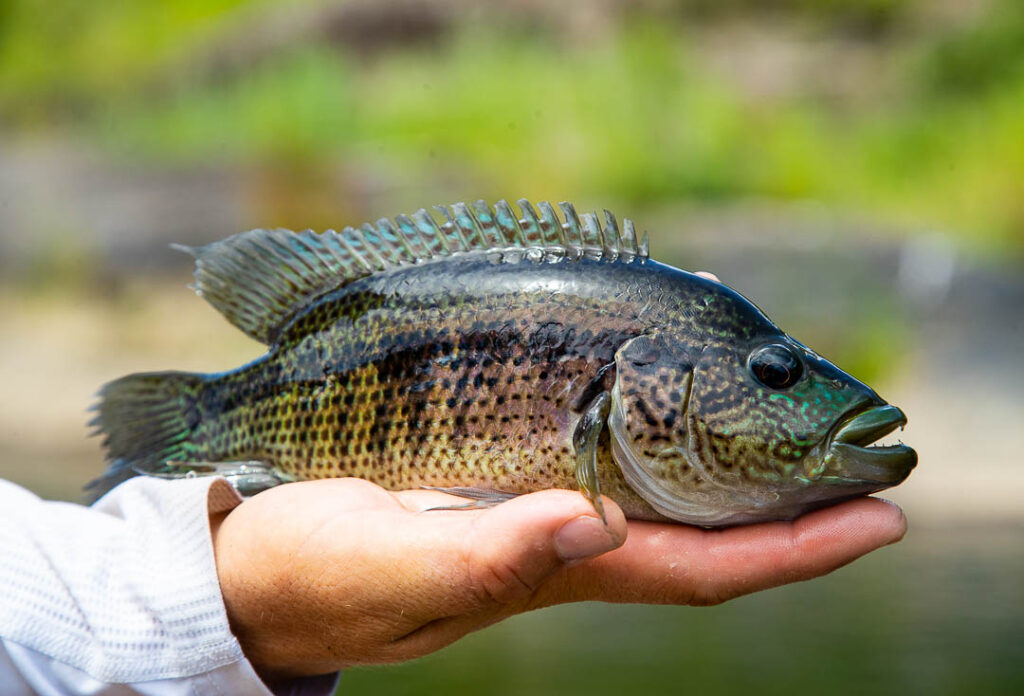 FLY FISHING DAY TRIPS ARE AVAILABLE AROUND THE COUNTRY
Costa Rica is a small country, but sometimes getting around on the many windy roads can take time. Taking a domestic flight makes getting out into the wilds of Costa Rica a little faster, but part of the journey is reaching the destination. Many travelers – fishing and non-fishing alike – chose a few regions of the country to base their trips in order to avoid spending the entire vacation in the car or bus. While certain fly fishing activities are only available in specific parts of the country, there is one that is available almost throughout – machaca float trips. We offer single day machaca floats in many rivers around the entire country. This accessibility to rivers with machaca provides an unparalleled opportunity to throw in at least a day of fly fishing at some point in your trip. What's also worth noting is that each river has its own unique character, so if you float enjoy a float in Guanacaste you may want to double up and see what some of our Caribbean rivers are like!
A SINGLE DAY TRIP ISN'T A HUGE TIME COMMITMENT
If you are a fly fisherman traveling with a non-fishing family or a businessman limited to a few precious days in Costa Rica, you may be hard pressed to squeeze in a longer fly fishing experience during your trip. A single day trip allows you to sneak away just long enough to get some fishing in while still avoiding upsetting the apple cart. There is no need to cause a riff in an otherwise positive experience by letting your fly fishing obsession take the upper hand. Since our trips are accessible from around the country and vary in length from 5-8 hours (plus transport), they can be incorporated into most itineraries. Get a taste of what you love while also fulfilling your responsibilities to your family or work.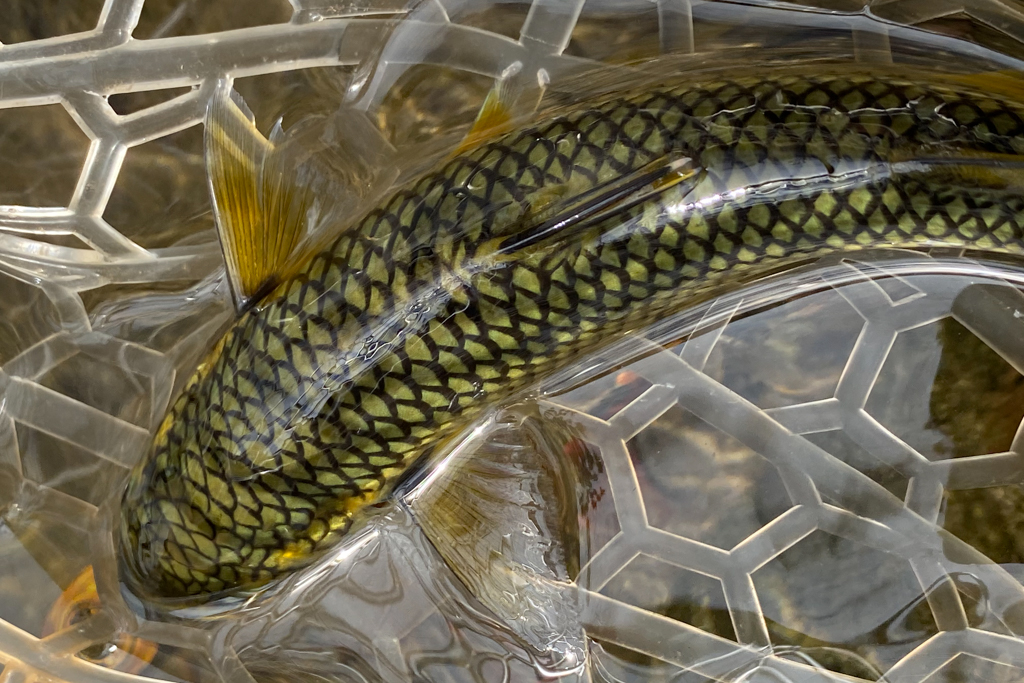 BOOK YOUR SINGLE DAY TRIP TODAY
We've now told you why booking a single day fly fishing trip is such a must-do activity during your stay in Costa Rica. Our trips are truly for everyone, providing a great opportunity to learn the sport or hone one's skills, bring your loved ones along for the ride, or simply include a fly fishing experience as part of an otherwise diverse Costa Rica adventure. So, what are you waiting for? Contact us to discuss your single day fly fishing options today! Warning: It may cause you to develop a deep love for fishing and or Costa Rica, an affliction which is only cured with more and more trips to our beautiful country.
---
Interested in booking a one-day trip?
How about a float trip for machaca? These amazing experiences are available all around the country. Click here to find out more!
Want to experience trout in the tropics? Then our Cloud Forest Trout program will be right yup your alley!
Or maybe you are a saltwater nut? Sailfish, roosters, tuna, marlin and more are just a day-trip away. Check out out saltwater program on the Wild Pacific!
Can't make up your mind? Contact us to learn more!