The Best Flies for Costa Rica Trout
Costa Rica has many incredible places to go fly fishing, and some of them are tucked into the narrow roads that wind through the country's mountains. Anglers will be greeted by clear and cold rivers, exotic birds and plants, and unlimited options for the fly fisherman. But what are the best fly patterns for trout in Costa Rica? Do you tie on a dry fly, a nymph, or even a streamer? This article will help you stock your fly box and be prepared for whatever you find on the river!
The Best Nymphs for Costa Rica Trout
Trout across the world do the majority of their feeding below the surface, and Costa Rica trout are no exception! Nymphing is a very effective way of fly fishing in Costa Rica. Whether it be under an indicator, a dry dropper, or a tightline rig, it's important to have many of these fly patterns on hand! We always recommend having a variety of sizes on hands, and with different size tungsten beads. We don't like putting lead in our rivers!
The Prince Nymph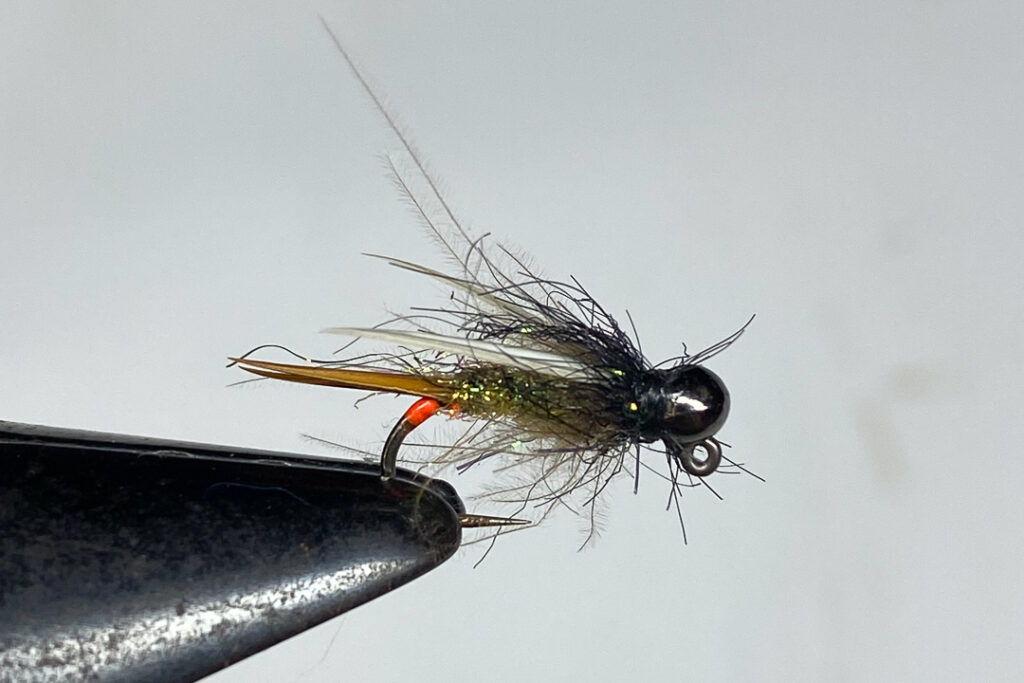 The prince nymph imitates nothing and everything, all at once. It's imitative of a stonefly nymph, but it just looks buggy! The green iridescence of the peacock herl contrasts well with the white goose biots, and the trout in Costa Rica go nuts for it. This fly is best tied from a size 10 up to a size 14, and weighted appropriately. It's an excellent choice for an anchor fly!
The Perdigon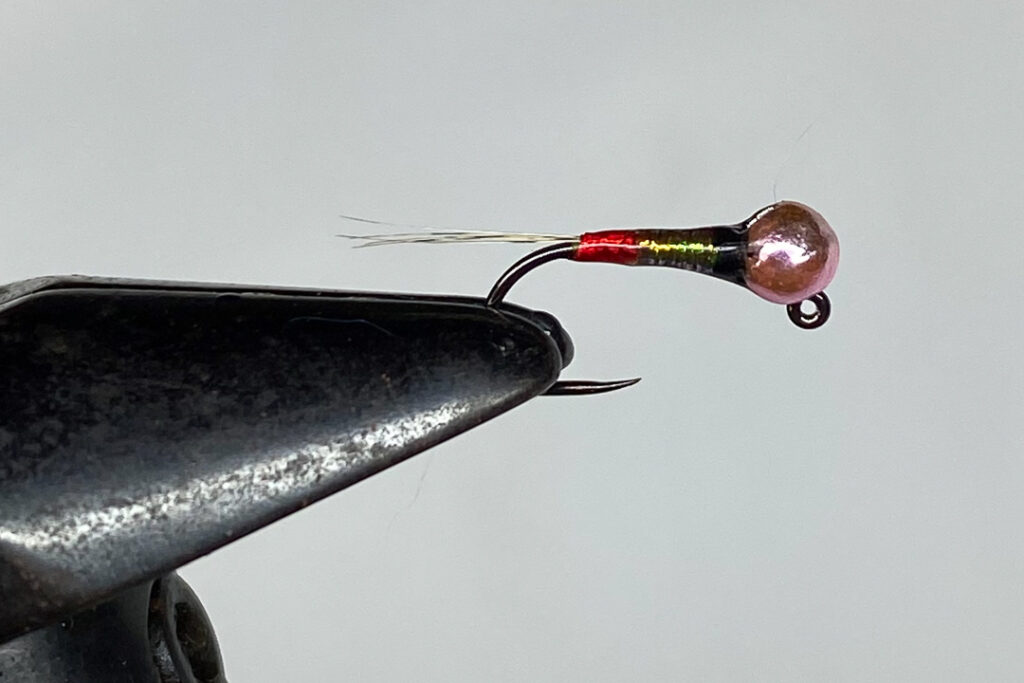 Perdigon flies tied on size 16-18 hooks are indispensable for Costa Rican trout. These thin patterns sink quickly in the fast mountain currents, and are an ideal dropper fly. Try them in various colors- a silver bead with a body made of Krystal Flash is a personal favorite!
The Walt's Worm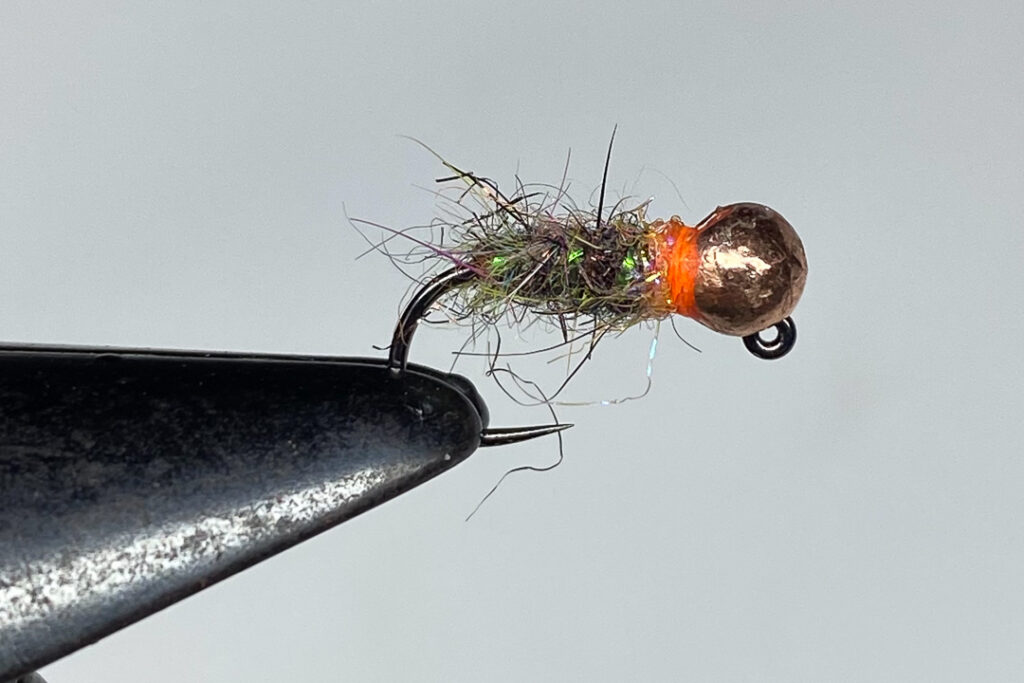 The Walt's Worm was originally tied to imitate a crane fly larva, but it's one of the best anchor flies for trout fishing in Costa Rica. Hatches are different in the high altitude rivers, and many Costa Rican trout have a high percentage of snails in their diet. Size 10-16 Walt's Worms tied with an oversized tungsten bead will get you into the zone quickly, and catch plenty of fish!
The Pheasant Tail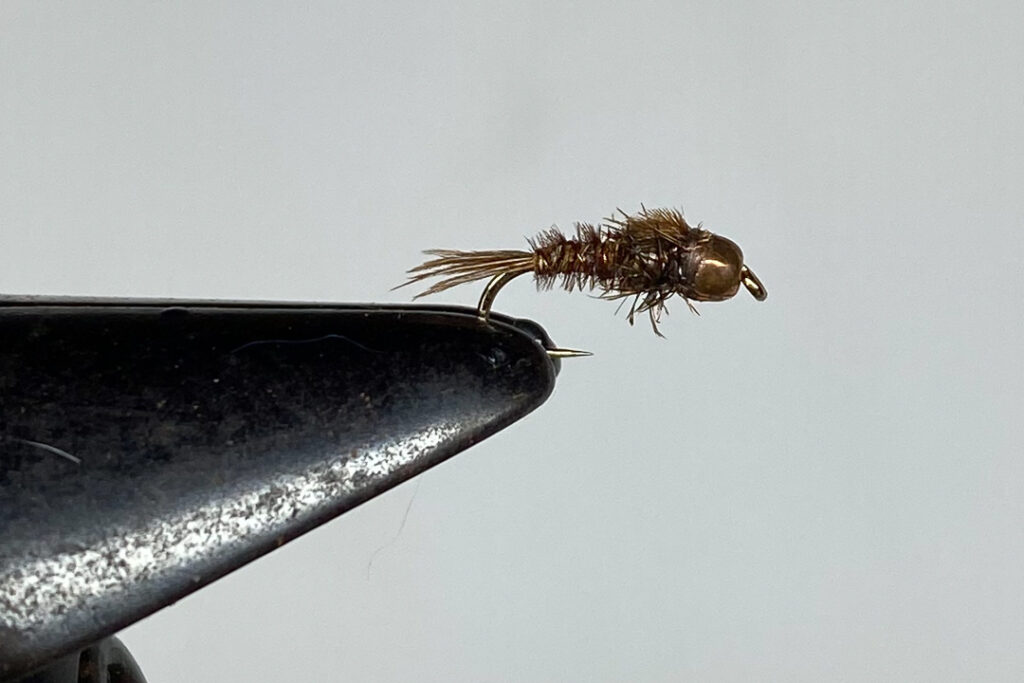 A timeless pattern, the Pheasant tail nymph is an excellent imitation of the various mayfly species that reside in Costa Rican waters. While flies in size 14-16 seem to be most effective, there are still places in the fly box for larger Pheasant Tails to fish the deeper sections. Brown, natural and gray pheasant tail fibers are all effective. Try adding a flashback wing case or a thread hot spot to make your fly stand out in the water column. And don't forget to rib the fly with copper wire so it holds up to multiple fish!
The Polish Woven Nymph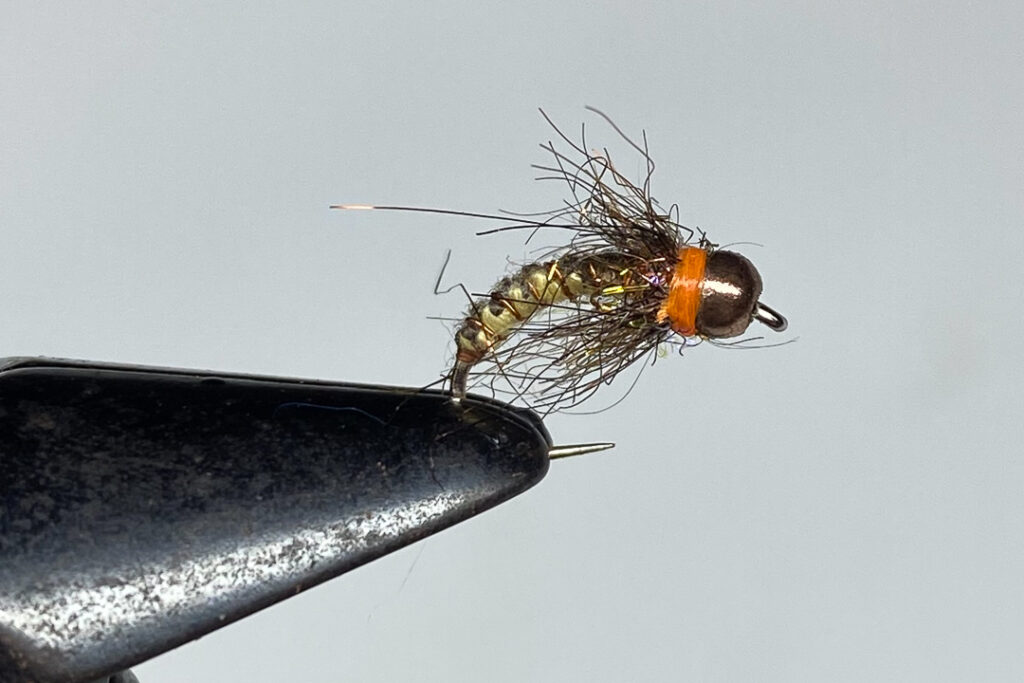 Trout see plenty of potential food items drifting in the river's currents. Leaves, twigs, and debris mix with the nymphs and larvae, giving the fish plenty to look at. So how does the fly fisher make their fly pattern stand out in the drift? One method is contrast. The Polish Woven Nymph couples a tightly wound yarn body with a heavy tungsten bead and a little dubbing. Two different colors of yarn are used, which makes for a counter shaded fly- dark on the top, light on the bottom, just like the naturals! Try brown over yellow, green over yellow, and black over green, in sizes 8-14.
The CDC Soft Hackle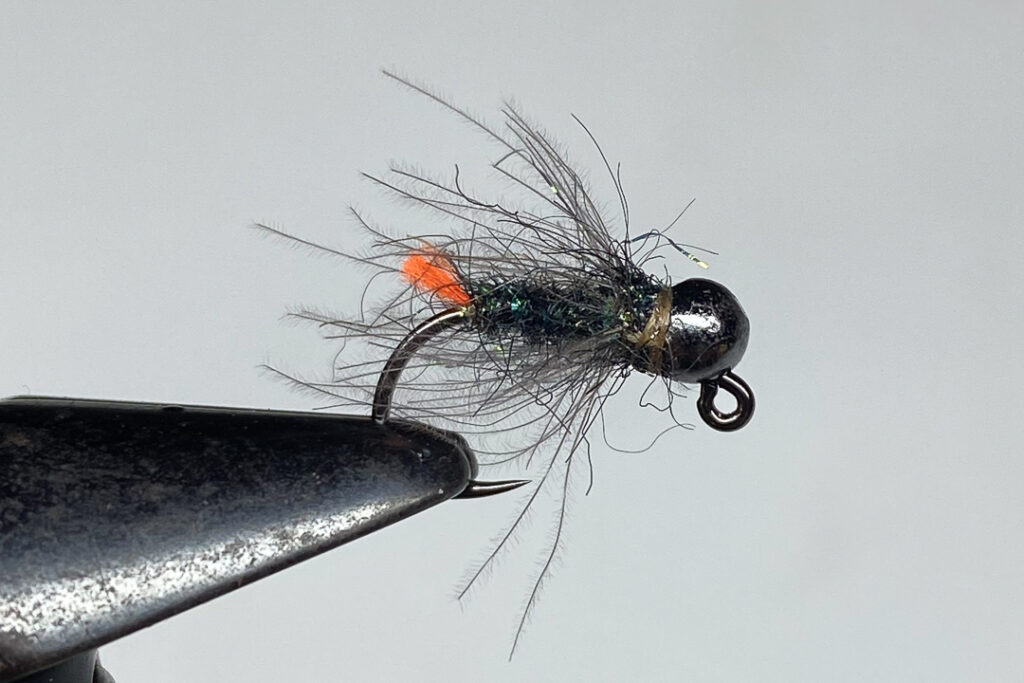 Another great trigger for feeding trout is movement. CDC, or Cul de Canard, is a fluffy feather that comes from… Well, the rear end of a duck! Natural oils in the feather make it an excellent choice for a dry fly, which is where it's commonly found. But if you collar a CDC feather on a heavy nymph, you have an incredibly buggy pattern, with all the little fibers moving like legs. Any nymph can be given a CDC soft hackle, but a personal favorite of ours is Devin Olsen's Blowtorch. Try them in sizes 12-16!
The Best Dry Fly Patterns for Costa Rica Trout
For many of us, dry flies were our first exposure to fly fishing. For the general public, movies such as A River Runs Through It popularized the idea of a little pattern drifting down the stream. There's nothing like laying out a perfect cast, getting that perfect drift, and watching a trout sip your dry fly. It's the quintessential fly fishing moment. Costa Rica trout will readily take dry flies, and here are a few of our must-have patterns!
The Foam Hopper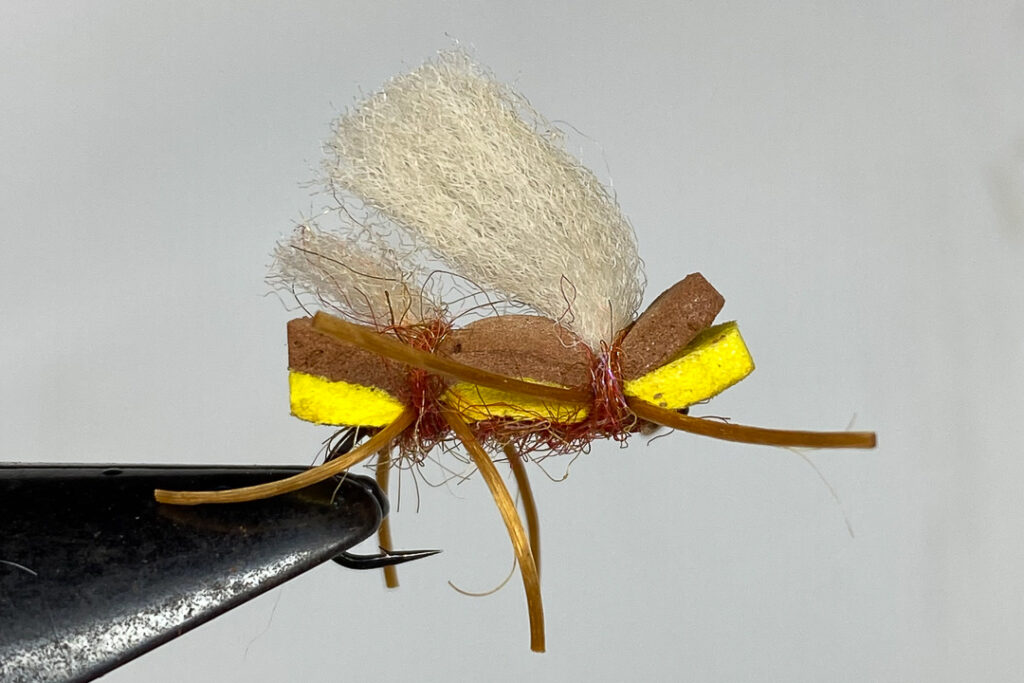 Big, bulky, and almost unsinkable… Foam hoppers are an important staple in our fly boxes! Many of the trout in our local rivers respond very well to a hopper dropper rig. A large foam hopper, in sizes 6-8, is a great indicator for a smaller nymph running below. And some days, the foam hopper gets eaten just as much as the nymph, and doubles are common! Tan, green, and pink have been some great colors. And it's worth having a few smaller foam hoppers in size 10-14 on hand in case you want to fish just the dry fly!
The Griffith's Gnat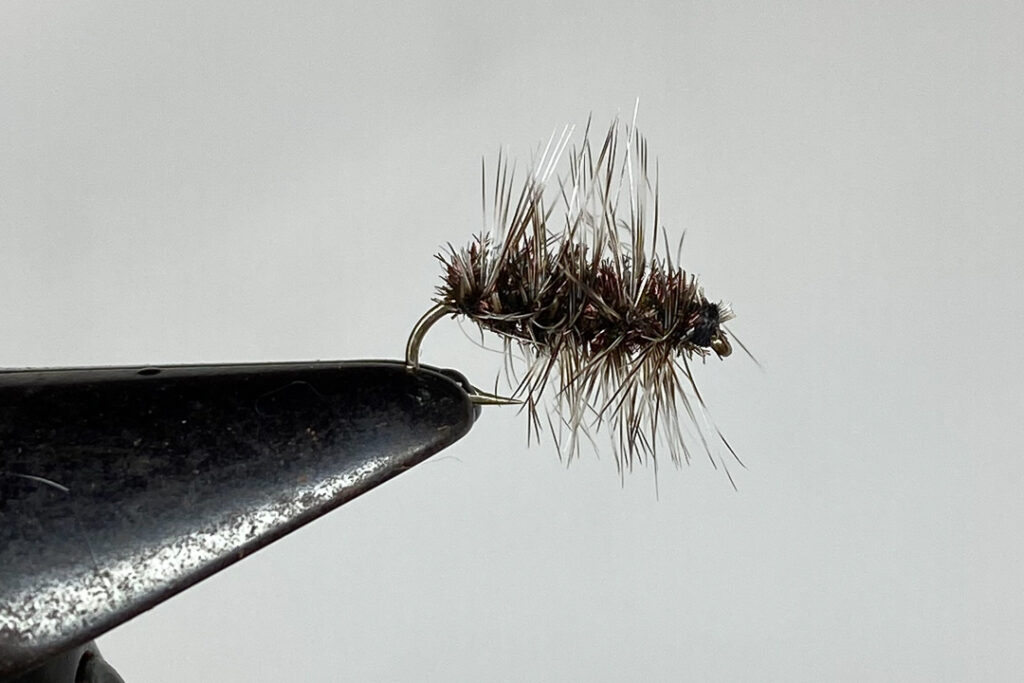 Costa Rica doesn't have hatches like many rivers in other parts of the world. In countries with four distinct seasons, one sees an emergence of insects as the waters warm in the springtime. Different insects hatch at different water temperatures, and the trout can key in on a specific species, refusing anything else. The rivers that hold Costa Rican trout maintain tend to maintain the same temperature year round, so insects hatch throughout the year. And what's always hatching? Midges. The Griffith's Gnat is one of our top producing dry flies. It's a simple thing, a peacock herl body with grizzly hackle wound through. In smaller sizes (14-18) it looks like a single insect drifting, but in the larger sizes (12-10) it looks like a cluster of midges, all stuck together in the surface film. The trout can't resist them!
The CDC Emerger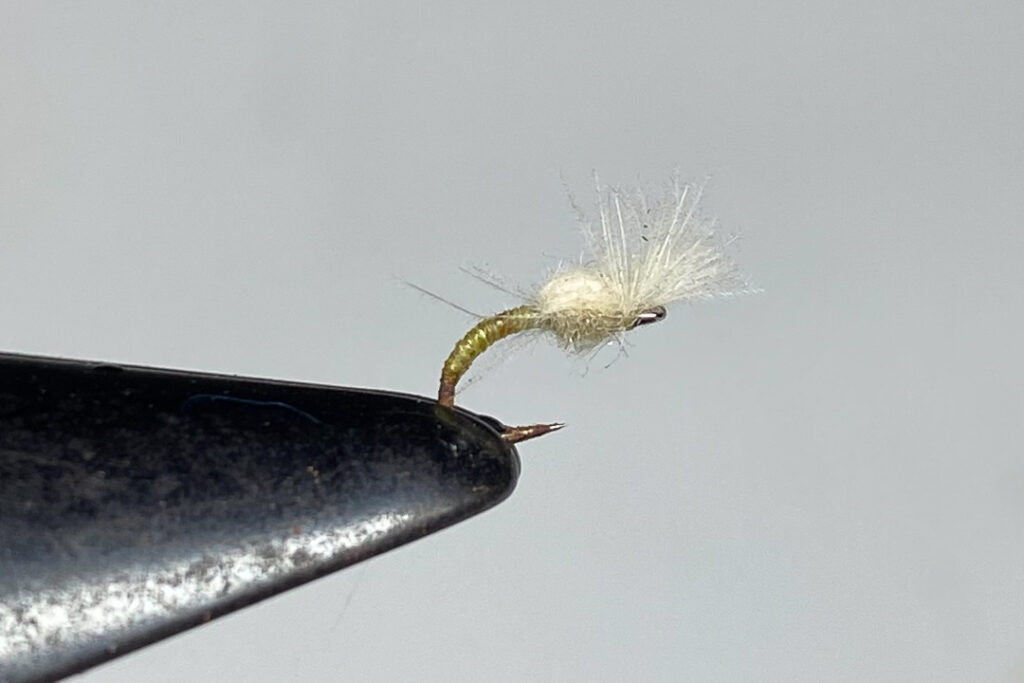 If you're looking for more of a challenge, and want to feed a fly to a specific fish, a CDC emerger is often your best bet. When tied on a light wire hook, CDC floats like a cork and has great movement in the surface film. It's a dead ringer for a tiny midge. The fly is simple- a super sparse body of fine dubbing, and a CDC wing. Because the fibers are so light, one can tie very small flies to match the size of the midges. Size 18-20 is the norm, but we've used them down to a 24! Try gray/black, cream, or cream/brown.
And if you're having trouble seeing such a small fly, remember that you can always tie a section of 7x off the bend of the hook on a larger pattern, such as a big Griffith's Gnat. Tie your small fly to that 7x, and the larger fly will act as your strike detector, letting you know when a trout has taken your fly!
What about Streamers?
Streamers always have their place in a fly box. For one, they're fun to fish. Whether you're swinging them or stripping them, the takes on a streamer are always aggressive and jarring. The tug is the drug! While Costa Rica trout don't have much fish in their diet, due to a lack of natural forage in the rivers, they do get territorial. And a streamer can sometimes incite a reaction strike when nothing else seems to work. Always keep a couple on hand for those moments!
The Wooly Bugger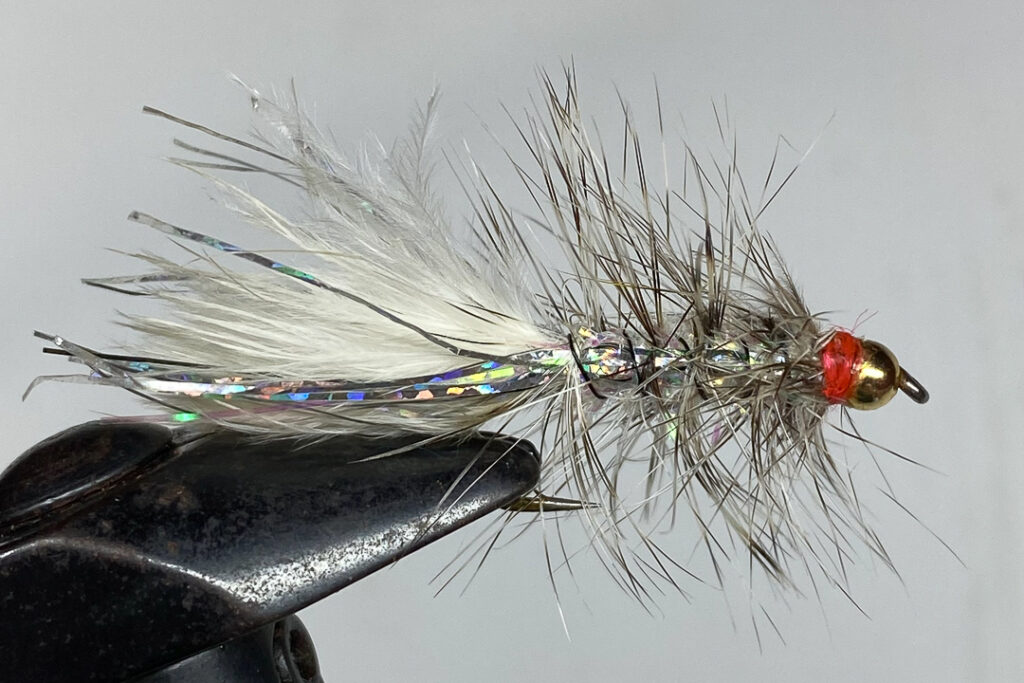 The famous Wooly Bugger. There's not much more that can be said about this pattern. It's been around for eons, and catches everything that swims. You have an undulating marabou tail, and a webby body that pushes plenty of water. It looks like nothing and everything all at once. If you feel that it's time for a streamer, reach for the Wooly Bugger. But what color for Costa Rica trout? Everything works… as long as it's white!
Putting it all together
Trout eat a myriad of things, and Costa Rica trout are no exception! The fly fisher who arrives in Costa Rica with a well-stocked box that includes some of the above patterns will be equipped to catch trout in any of the rivers. Additionally, many of these patterns will also work for some of the other tropical species that can be found in Costa Rica! Machaca, guapote, mojarra, and tepemechin will readily take the above patterns. A 3-5 wt rod & reel, some leader, and a box stocked with flies… you're ready to see what's hiding in the tropical freshwater of Costa Rica!
Want to learn more about guided Costa Rica trout tours? Click here to find out!
Trout fishing is great fun for families and kids, as well. Beginner friendly! Learn more on our Family Eco Adventure page!
Catch rainbow trout, machaca, tepemechin and more in the same trip! Our Freshwater Diversity in the Jungle page has all the details!And be sure to follow us on Instagram!